Ramakrishna Saiteja Named Winner of 2017 Catalyst Award
The Society of Typographic Aficionados has announced that Ramakrishna Saiteja of Bangalore, India will be the recipient of the 2017 SOTA Catalyst Award. Created in 2010, the award recognizes a person 25 years of age or younger who demonstrates significant achievement and future promise in the field of typography. Ramakrishna will present his work and receive the award certificate at TypeCon2017, taking place this summer in Boston, Massachusetts.
About The Winner
Ramakrishna Saiteja, 23
Bangalore, India
Ramakrishna Saiteja studied Graphic Design at DJ Academy of Design in Coimbatore, India. That led to an internship at Itu Chaudhuri Design in New Delhi. While there, his interest in designing typefaces grew, prompting him to do his final project with Indian Type Foundry (ITF). While at ITF, Ramakrishna designed a few Indic scripts, including Coorg Kannada, Coorg Kannada Sans, and a Latin type design. In collaboration with ITF colleagues Jonny Pinhorn and Nikhil Ranganathan, he worked on the Telugu and Kannada extensions for the ITF typeface Akhand.
Presently, Ramakrishna is working independently on another Classic Kannada type design and plans to pursue an MA in Visual Arts (Graphic Design and Visual Communication) at Academy of Arts, Architecture & Design in Prague. When he is not designing type, he loves riding bikes and often goes on rides with friends to get away from the noise of the city.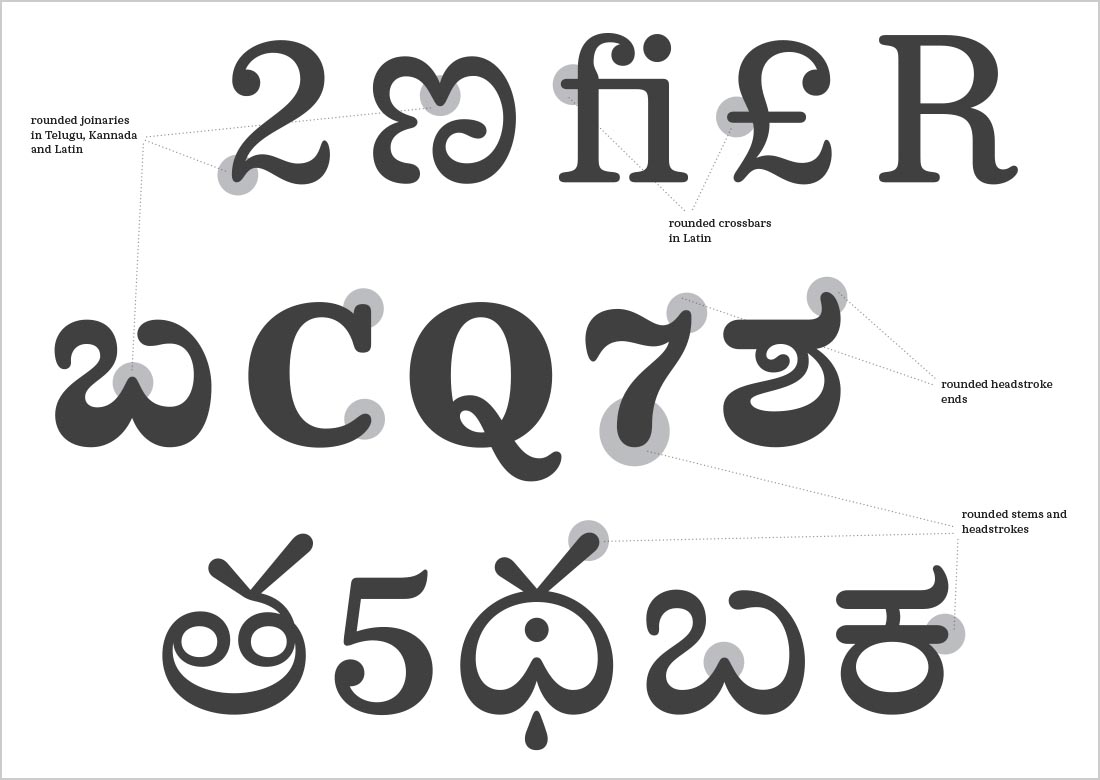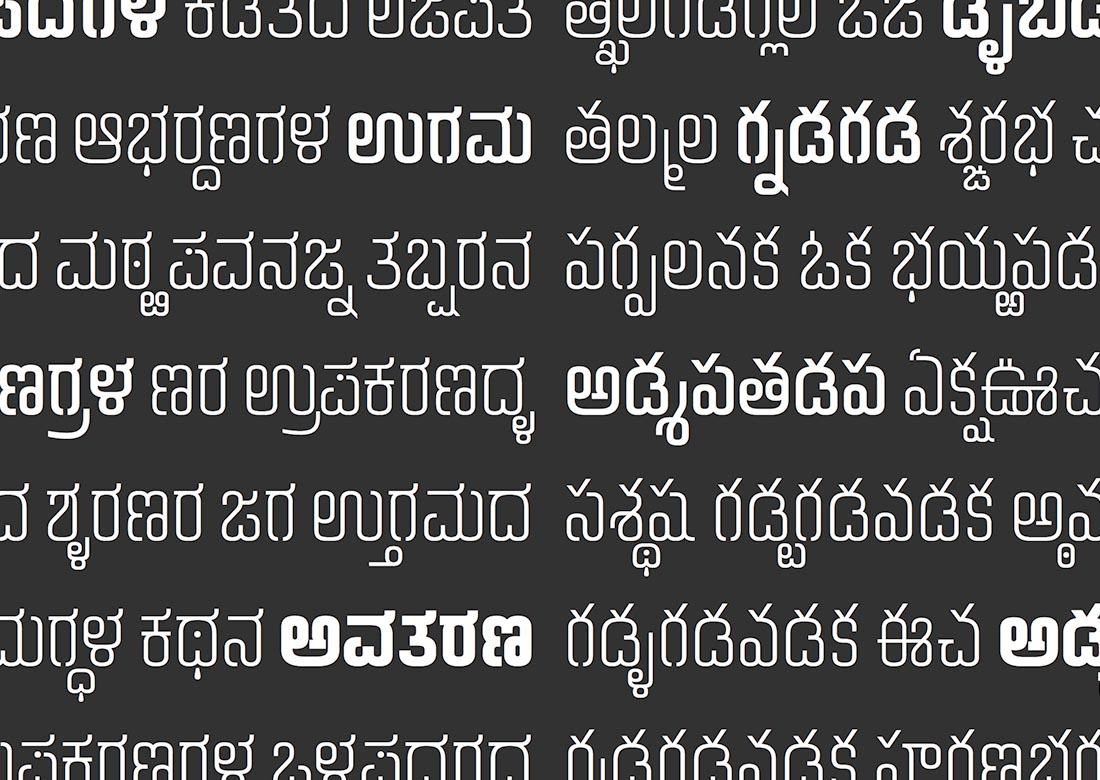 A panel of judges comprised of notable and experienced professionals selected Saiteja from among numerous talented and brilliant young creative people from all over the world. Following are comments from some of the judges concerning his entry:
"His research and documentation demonstrates a strong commitment to not just making beautiful work, but also important practical choices that help elevate the quality of the end results."
"Remarkable breadth of work across the various families. I particularly appreciated how each case study included in depth research and detailed process development."
"He's already designed both Latin and non-Latin faces. That's a staggering accomplishment for anyone, and especially so for someone so young."
"Saiteja's submission shows both a range of work and the development of his work."
SOTA wishes to express a sincere thank you to the judges for their contribution to the 2017 Catalyst Award. SOTA also wishes to thank everyone who entered the competition and encourages their continued efforts and interests in letterforms.
The SOTA Catalyst Award is presented each year to a young person who has created a significant or important body of original work a field related to typography. Recipients of the award have included Satya Rajpurohit (2010), Erin McLaughlin (2011), Niko Skourtis (2012), Kyle Read (2013), Krista Radoeva (2014), Shiva Nallaperumal (2015), Roxane Gataud (2016), Ramakrishna Saiteja (2017), Frida Medrano (2018), Ruggero Magrì (2019), and Anagha Narayanan (2020)