SOTA Typography Award Honors Paula Scher
The Society of Typographic Aficionados is pleased to announce that designer Paula Scher has been honored with the 2017 SOTA Typography Award. The presentation took place on Saturday, August 25th, 2017, at the Boston Park Plaza Hotel as a part of TypeCon2017.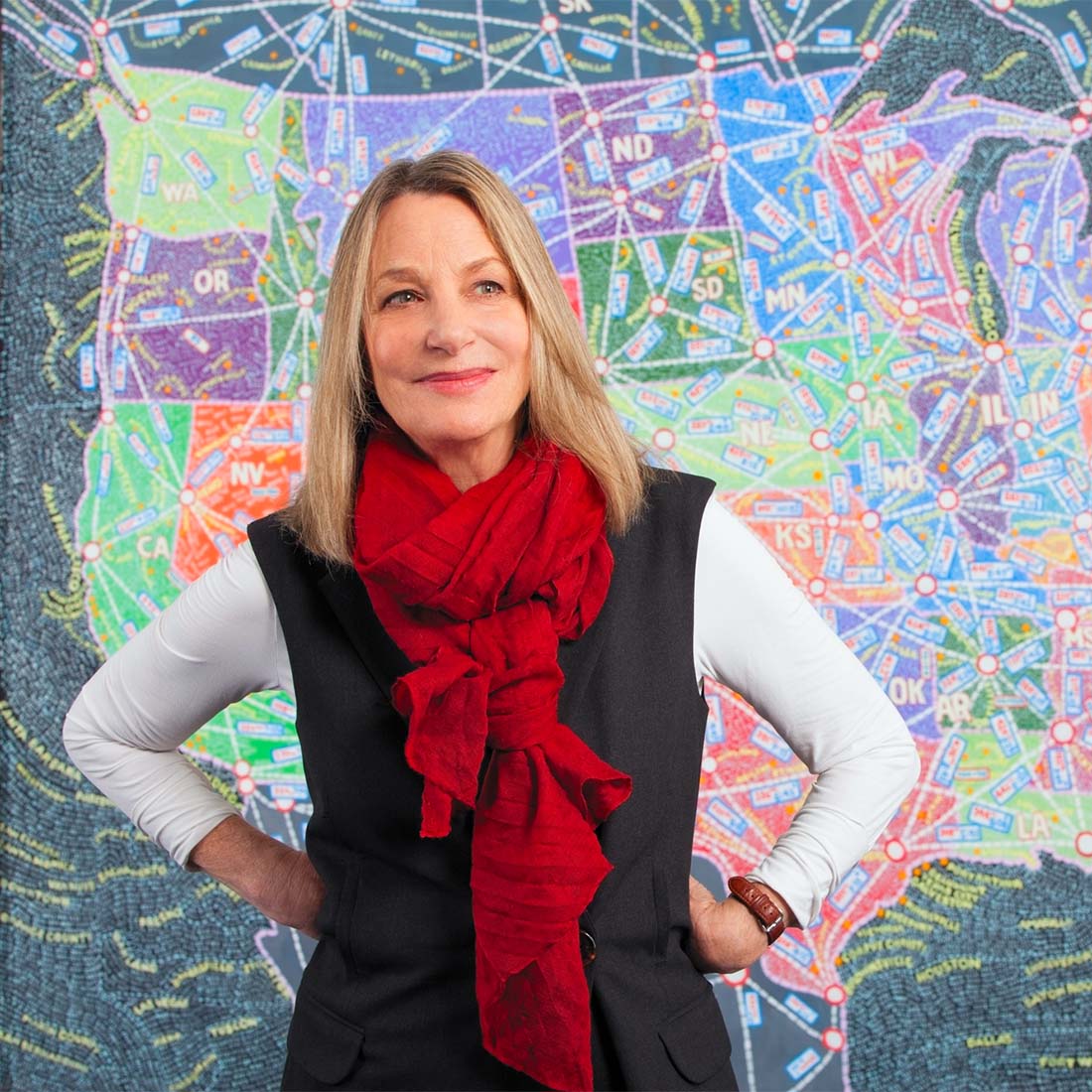 Chaired by SOTA board member Neil Summerour, the award jury included Lily Feinberg, Ale Paul, Angela Riechers, Laura Worthington, and Akira Yoshino.
Paula Scher is one of the most acclaimed graphic designers in the world. She has been a principal in the New York office of the distinguished international design consultancy Pentagram since 1991, where she has designed identity and branding systems, environmental graphics, packaging and publications for an astonishing range of clients.
The SOTA Typography Award is presented each year to an outstanding member of the type community. Recipients of the award have included Hermann Zapf (2003), Ed Benguiat (2004), Matthew Carter (2005), Adrian Frutiger (2006), David Berlow (2007), Gerrit Noordzij (2008), Gerard Unger (2009), Doyald Young (2010), Erik Spiekermann (2011), Mike Parker (2012), Zuzana Licko (2013), Fiona Ross (2014), Robert Slimbach (2015), Fred Smeijers (2016), Paula Scher (2017), Louise Fili (2018), Carol Wahler (2018), and Paul Shaw (2019).